News
Finger joints with best wood SCHNEIDER
Quality and service life improved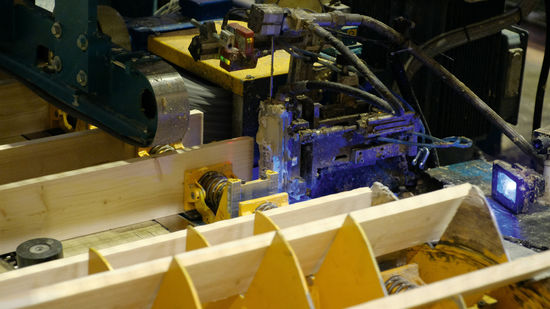 Using a "custom" geometry, LEUCO was able to improve the finger jointing quality and the service life on the through-feed finger jointing system at best wood Schneider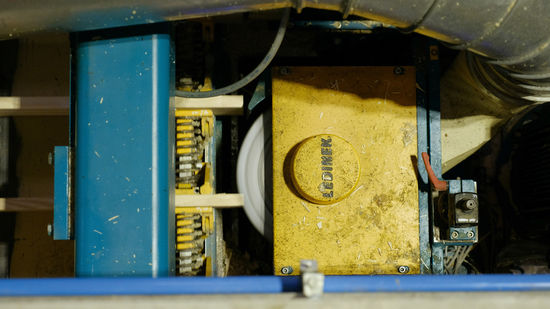 New geometry for the finger joint cutters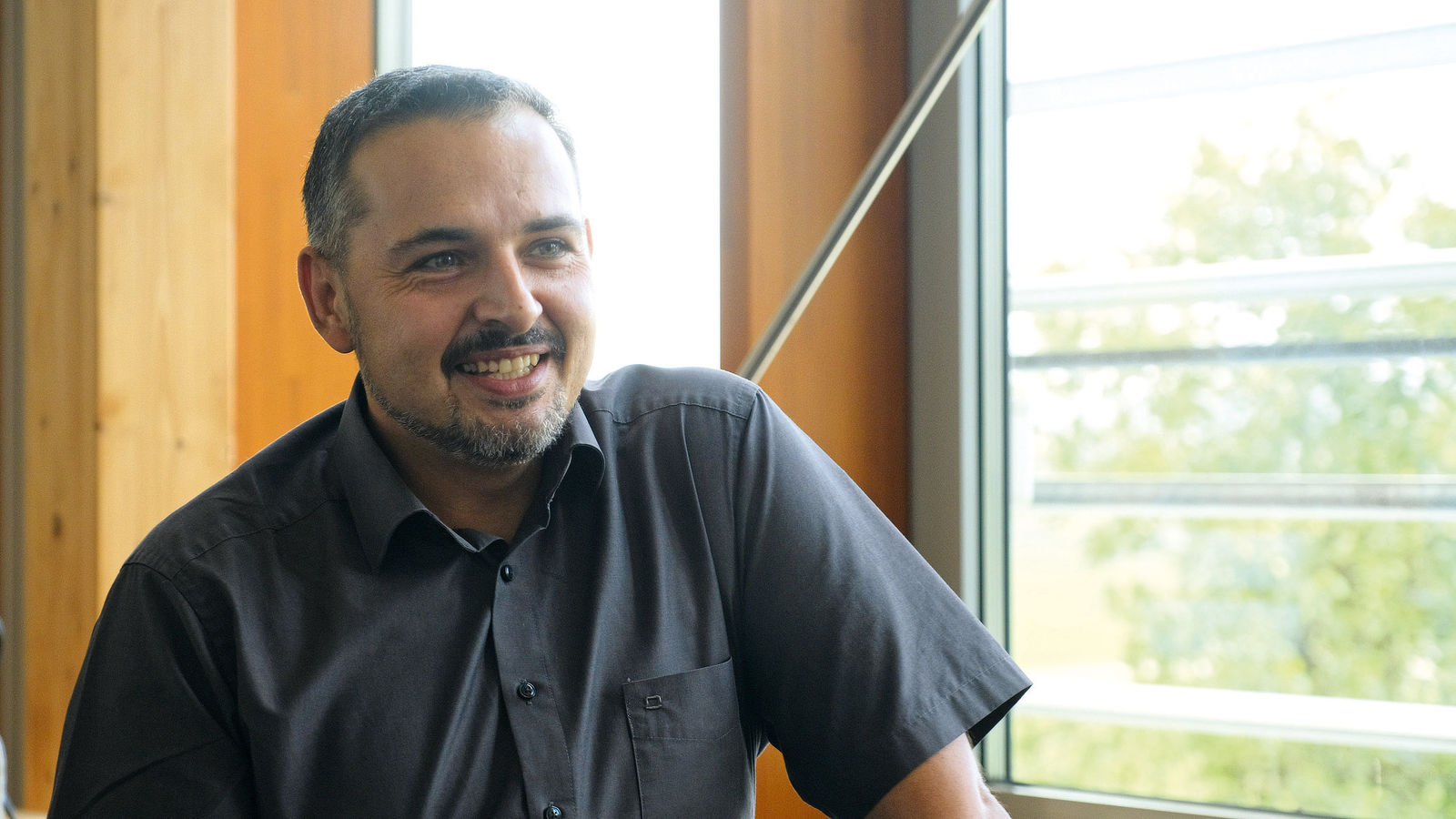 Markus Schindhelm (LEUCO)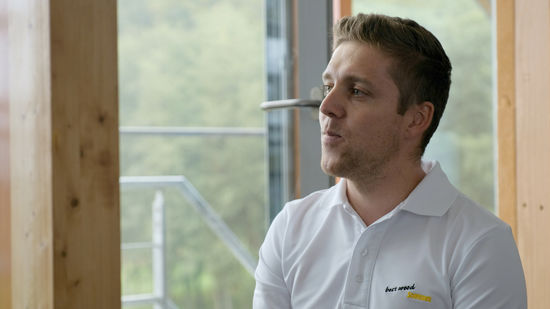 Lukas Bärsauter (best wood Schneider)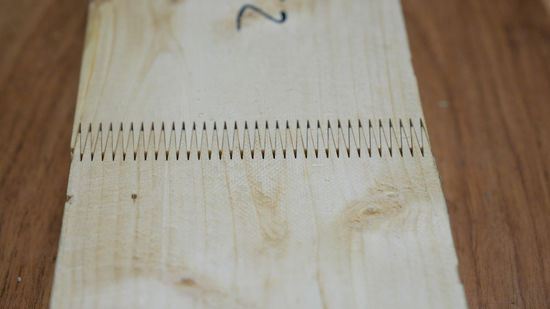 Clean fingers with a better fit were the result of the optimizations.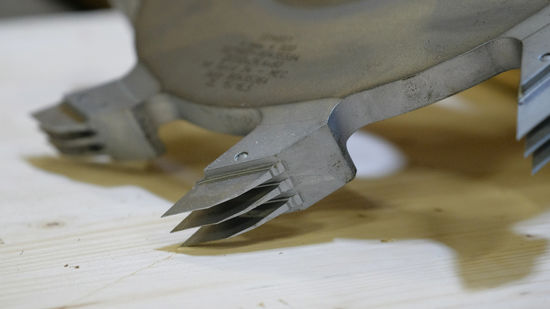 The geometry of the fingers was redesigned to provide more options for adjustment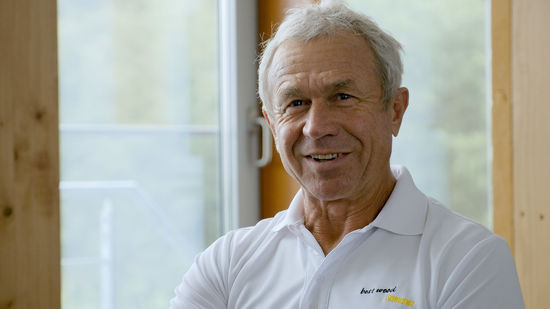 Ferdinand Schneider, Managing Director, is satisfied
When it comes to production of finger-jointed lamellae for industrial manufacturing of glued laminated timber and solid wood panels, it is essential that the process be fast. However, it is not possible to "speed up" indefinitely – with increasing speed, the sources of trouble and problems also increase exponentially. For this reason, Best wood Schneider spoke with LEUCO and had its finger joint cutters optimized.
With success: The interval between tool changes was extended from twice a week to once in nine weeks – with considerably better cutting quality at the same time.
The Schneider group of companies is a complete supplier for construction of modern wood homes, explained Lukas Bärsauter, who is responsible for quality management:
"From glued laminate timber to insulation, we produce everything, above all, ceiling elements in the form of glulam construction timber or cross laminated timber." The sawn wood required comes from our own cuts and is processed into finger-jointed lamellae. When finger jointing is involved, one really has to be prepared for anything, states Markus Schind-helm, LEUCO Segment Manager, fluctuating moisture levels in the wood above all:
"Drier wood behaves differently during finger jointing than wood with a higher moisture level." This can lead to differences between the fingers:
"It is thus necessary to observe the course of the tip. Since at Schneider a through-feed machine is involved, the boards are clamped, but there is still a certain tendency to deflect. As a result, the course of the tip can already differ from when the cutter enters and when it exits. This, in turn, can result in differences in basic clearance and problems with the fit."


Final step: Improving the service life
"Once we were sure that the cutter geometry functioned well and both the quality of the fingers and the throughput of the system had been improved noticeably, there was one further step", summarized Schindhelm: "We said okay, the 'Schneider geometry' – which is what we called it on our drawings – functions, but the service life is not yet at our usual level." Which apparently did not appear to be a big problem for LEUCO:
"We then decided to apply a coating to the tool, which allowed us to improve the service life." Quite considerably, recalls Schindhelm:
"Originally, the cutters needed to be changed twice a week. Now we are at several weeks; I believe that currently the cutters only need to be changed every nine weeks."


These statements appeared in Holzkurier, Issue 45/2020

News Overview
Sep 15, 2023
Cutter with Bore , Solutions
Synchronously adjustable with Holtkamp Möbelteile
May 8, 2023
Cutter with Bore , Shank-Type Cutters , Solutions
Solutions 8.5 mm grooves in rear panel:
Grooving cutter and shank-type cutter
Sep 29, 2021
Cutter with Bore , Shank-Type Cutters , Circular Saw Blades , Clamping Systems , Turnover Knives, Inserts, Knives , Hoggers , LEUCO News
LEUCO review, LIGNA.Innovation Network 2021
Feb 2, 2021
Cutter with Bore , Tool News
Program enhancement: SmartJointer for MAN and small series
Sep 8, 2020
Cutter with Bore , Tool News
LEUCO DIAMAX AirStream with HSK 32R clamping
May 29, 2020
Cutter with Bore , Shank-Type Cutters , Solutions
LEUCO p-System cutters for Austrian top furnitures from Voglauer
Mar 19, 2020
Cutter with Bore , Shank-Type Cutters , Solutions
LEUCO p-System mills inclined profiles
in MDF
To the archive