News
Precise and tear-free miters with the nn-System DP flex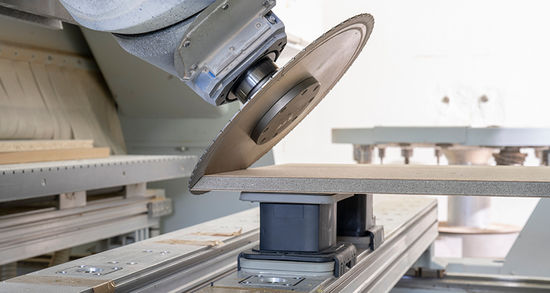 LEUCO nn-System on a CNC machine: Clean miter cut on blown glass with veneer on both sides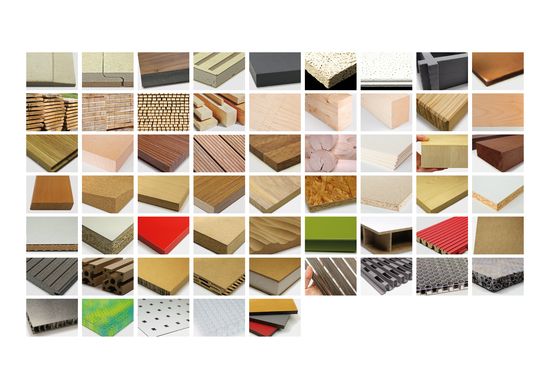 The nn-System DP flex is an all-rounder for many materials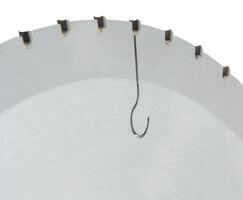 Hollow back teeth and small chip gullets characterize the saw blade, which is only 2.5 mm thick
Sharp and tear-free miters are a challenge for craftsmen. They succeed particularly well on the CNC with the diamond-tipped saw blade nn-System DP flex.
With the circular saw blades in LEUCO's nn-System DP flex, users benefit from long tool service lives, a high quality of chip-free cuts and excellent miters. Also, a diverse range of materials can be sawed, and the diamond-tipped saw blade is unusually quiet. Saw blades are available in different diameters and are suitable for many types of machine. These include sizing saws, vertical panel sizing saws or CNC systems.
Great cutting quality on CNC systems
Due to the high quality of saw cuts, nn-System DP flex blades are very well suited for use on CNC systems. For example, anyone cutting panels to size or cutting miters will find this an ideal solution. For this category of machine, LEUCO can provide diameters of 180 to 300 mm.
As well as hollow back geometry, the thin design of the core blade, with a width of just 2.5 mm, delivers great benefits in terms of cutting quality. For example, on standard panels made of wood-based mate-rials, with or without a high-sheen coating, and on solid wood.
Users of CNC systems also appreciate that a wide mix of materials can be sawed in a pleasantly quiet working environment, and that the nn-System DP flex blades have remarkably long edge lives.
News Overview
Sep 29, 2021
Cutter with Bore , Shank-Type Cutters , Circular Saw Blades , Clamping Systems , Turnover Knives, Inserts, Knives , Hoggers , LEUCO News
LEUCO review, LIGNA.Innovation Network 2021
Jun 1, 2021
Circular Saw Blades , Tool News
Q-Cut panel sizing saw blades from LEUCO: Best finish-cut quality
Aug 20, 2020
Boring Bits , Shank-Type Cutters , Circular Saw Blades , Solutions
Milling, drilling, sawing of plastics: tools and application data
Aug 19, 2020
Circular Saw Blades , Tool News
Saw blades for plastics: Three trumps for plastics
Aug 12, 2020
Circular Saw Blades , Tool News
Practical G5 saw blade from LEUCO for joinery centers
Nov 11, 2019
Circular Saw Blades , Tool News
DP panel sizing saw blades with topcoat, extra long edge lives
To the archive